Learn how to use stinging nettle for allergies. A natural remedy for seasonal allergies, stinging nettle offers a number of benefits to help with allergy symptoms, as well as other concerns. Keep reading to discover stinging nettle benefits, ways to ingest stinging nettle and how to make nettle tea.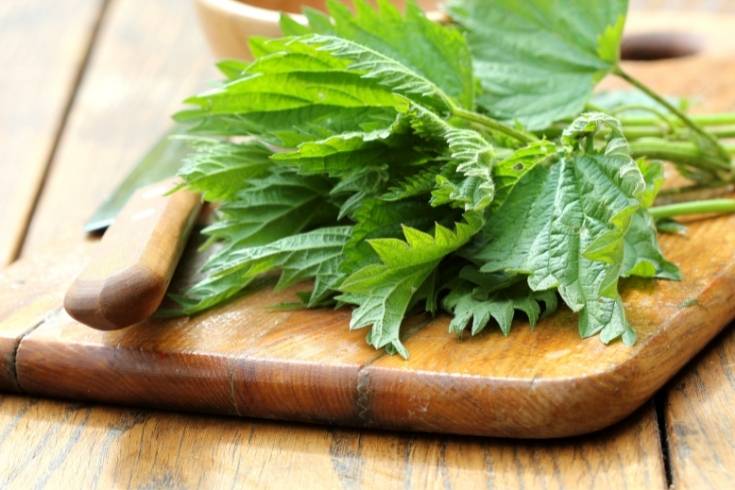 Stinging Nettle for Allergies
Allergy season seems to be especially bad this spring with more and more people suffering from allergies even while on allergy medications that are supposed to block symptoms and offer relief. So I decided to do a little bit of research to find alternative methods that are said to offer relief from seasonal allergies. One particularly interesting home remedy that I discovered is stinging nettle leaf.
Folklore has long praised their healing powers. Due to the natural composition of nettle, drinking stinging nettle tea can actually relieve allergic reactions to common pollen as well as relieve hives caused by allergic reactions to plants. Stinging nettles tea is often used to treat respiratory and urinary problems as well as aid in the recovery of conditions such as eczema, asthma, sinusitis and rhinitis. It can also help to diminish susceptibility to the common cold.
Nettle leaves can be steamed and eaten in salads and pastas or used in teas. It's also available in tinctures and capsules of the dried leaf. You can enjoy the benefits of stinging nettle by consuming it in any of these ways.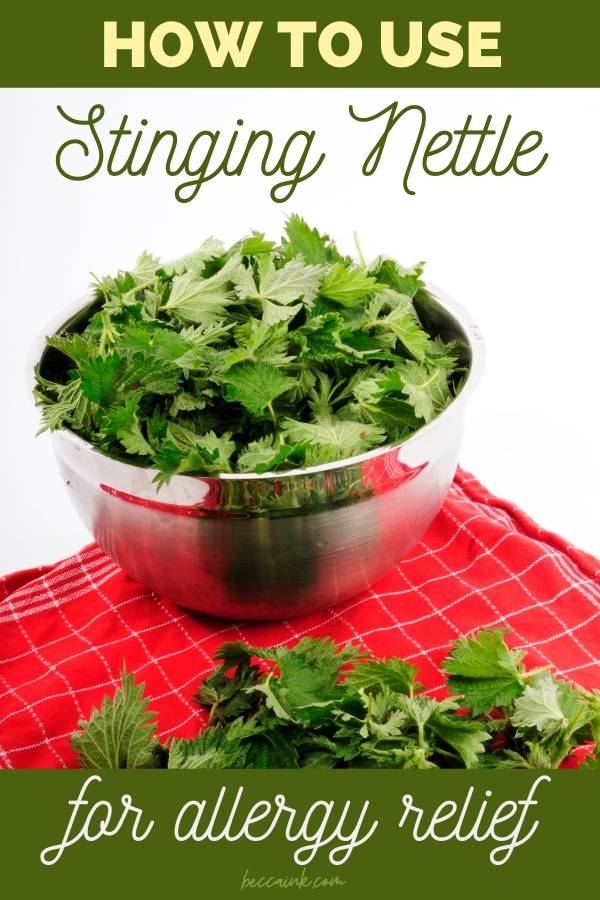 Does Nettle Leaf Help with Allergies?
I take nettle leaf for allergy symptoms throughout allergy season. For me, I find that nettle leaf does help with allergies. Not only does it reduce sneezing, it also dries up my runny nose. Thankfully, I've been able to use stinging nettle leaf as a replacement for my over the counter allergy medication. As nettle is a drying herb, it helps with sinus headaches. It dries out nasal passages so that I don't have to resort to my old standby combo of Advil and Sudafed.
Therefore, if you suffer from seasonal allergies, I recommend giving nettle leaf a try. I've taken nettle leaf as a tea, a tincture and as a capsule. I like drinking nettle tea for occasional use when I'm sick to help clear up my sinuses. The tincture, on the other hand, seems to be more costly and I don't really like the taste. Nettle leaf capsules, however, are my favorite way to consume stinging nettles. The capsules are quick and easy to take, and are just as effective as the other methods of ingestion.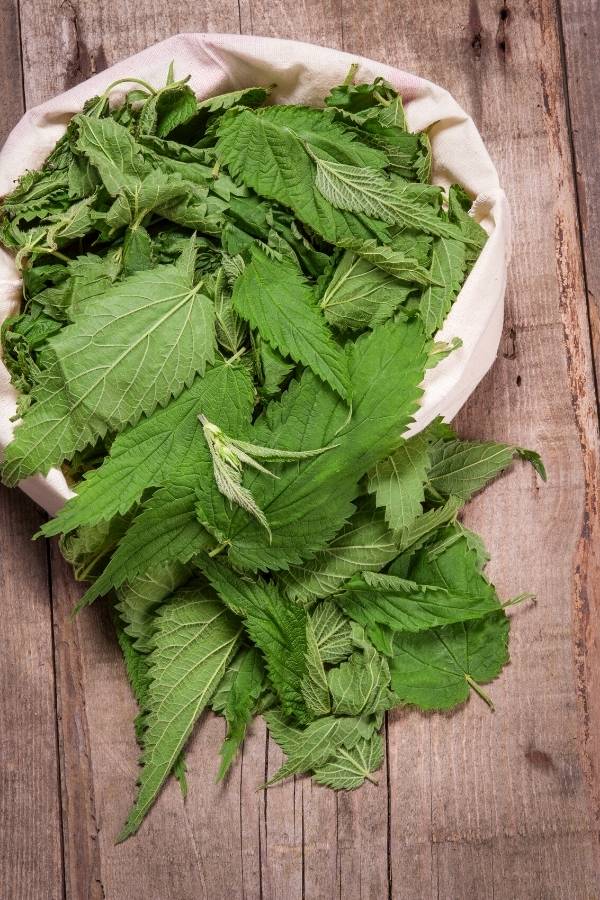 Stinging Nettle Benefits
Stinging nettle has a number of benefits that help to relieve allergy symptoms. However, it offers other benefits as a natural supplement as well. Stinging nettle benefits are as follows:
In summary, nettle leaves are rich in nutrients our bodies need and contain many essential minerals including iron, calcium, potassium and magnesium. Nettle is approved by the German Commission E for internal and external use in the support of inflammation.
Safety and Precautions
It is important to keep in mind, however, that stinging nettle may interact with certain medications. However, as with any herb, you should avoid stinging nettles if pregnant. As stinging nettle does act as a diuretic and can lower blood pressure, you should consult a doctor before using stinging nettle if you are taking diuretics or other drugs meant to lower blood pressure. In addition, if you are taking prescription medication or have health issues, you should always consult your doctor before starting on any supplements or herbs.
How to Make Nettle Tea for Allergies
It's easy to make a tea with dried stinging nettle leaves for allergies. You simply prepare the dried leaf as you would any other herbal or loose leaf tea. Here is how to make nettle tea for allergy relief:
How to Make a Nettle Leaf Infusion
To create an infusion, boil one quart of water and pour over 1 ounce of dried nettle leaves allowing to steep four hours to overnight, then strain and consume. Alternately, you can also purchase a natural nettle extract made with a 2:1 ratio from fresh nettle leaves. Or you can buy nettle leaf capsules if you dislike the taste of stinging nettle.
Nettle Tea for Joint Pain and Osteoporosis Prevention
In addition to helping to reduce nasal allergies, there are studies that suggest nettles can also help to prevent osteoporosis as well as ease joint pain. It's believed that the silicone naturally present in stinging nettle helps to increase bone density, similarly to horsetail.
You can craft a hand blended tea for joints using equal parts horsetail, oat straw, alfalfa and stinging nettle. Then drink a cup of this tea everyday for preventative care or to ease paint symptoms.
To brew nettle tea for joints, simply steep one Tablespoon of blended herbs in 6-8 oz. of boiling water for 10 – 15 minutes. Then strain and sweeten, if desired.
You can also learn how to make thyme tea. Or explore how to make herbal tea blends for natural remedies.
Or, for more information on how to use herbs for the relief of seasonal allergy symptoms and other common ailments, I recommend the books Alchemy of Herbs and Herbs for Common Ailments.
This post originally appeared on Soap Deli News.
For more home remedies to support wellness, follow Becca Ink on Pinterest, Facebook and Instagram.